From 2013 the IJURR editorial board have been awarding an annual prize for the article that makes the most original and outstanding contribution to our understanding of cities and urbanization. The nominations are decided on by the editorial board at their annual meeting. In the fourth year of the annual IJURR prize, covering the year 2018, we are delighted to announce that we have 2 prize winning articles. They are: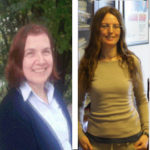 'Problem Spaces' and Struggles Over the Right to the City: Challenges of Living Differentially in a Gentrifying Istanbul Neighborhood
Özlem Öz & Mine Eder
Love thy neighbour? Not really. Using rich empirical material, Özlem Öz and Mine Eder take us to a gentrifying neighbourhood in Istanbul to show how different narratives and tensions surface when urban transformation comes to town. An excellent article to learn more and think critically about the political aspects of gentrification, right to the city, and encounters with difference that is at the heart of urban experience.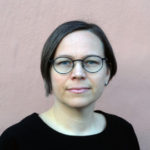 The Neoliberalization of Municipal Land Policy in Sweden
Lina Olsson
Yet another reason to re-consider some of the established myths about Sweden. In this conceptually solid and empirically rich paper, Lina Olsson offers a brilliant critique of the use of public land by Swedish local governments to extract rent from the less advantaged while increasing profits for the developers. She shows how the ideals of democracy and public interest get undermined when local governments start to act at once as planning authorities and landowner developers.
Previous Winners
2017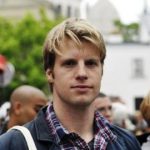 Urban Fortunes and Skeleton Cityscapes: Real Estate and Late Urbanization in Kigali and Addis Ababa
Tom Goodfellow
A pathbreaking study of property development in Africa, this paper investigates through the perspective of capital circuit in an African context and finds the impacts and consequence of speculative investment in real estate.
2016

The Structural Origins of Territorial Stigma: Water and Racial Politics in Metropolitan Detroit, 1950s–2010s
Dana Kornberg
In this richly detailed and carefully argued paper, Dana Kornberg expands our understanding of territorial stigma by taking us inside Detroit's regional institutions of governance. Her analysis of the water system is an important look at the racialized politics of suburban entitlement and urban crisis, relevant to many cities around the world.
Absolute Traffic: Infrastructural Aptitude in Urban Indonesia
Doreen Lee
In this highly original article Doreen Lee takes the problematic of traffic congestion, or what she terms "absolute traffic", far beyond the confines of technocratic discourse or existing conceptual frameworks. Using Jakarta as her starting point Lee explores the phenomenon of traffic as a fundamental determinant of contemporary urban life.
Gentrification in Spain and Latin America – A Critical Dialogue

Michael Janoschka, Jorge Sequera, Luis Salinas
This innovative essay presents a state-of-the-art reflection on the international applicability of the gentrification concept in a comparative context for Spain and Latin America, drawing on a rich range of sources to reconnect with the critical political promise of earlier studies.
Origins of an Urban Crisis: The Restructuring of the San Francisco Bay Area and the Geography of Foreclosure
Alex Schafran, University of Leeds, UK
Alex Schafran offers an incisive and path-breaking account of the geographical and political dynamics of US foreclosures that combines a wealth of original data with a sophisticated analytical framework. The article is set to become a classic account of the urban effects of the financial crisis in North America.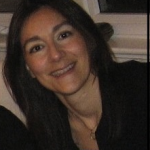 The Primacy of Space in Politics: Bargaining Rights, Freedom and Power in an Istanbul Neighborhood
Berna Turam, Northeastern University, USA
Berna Turam presents a dazzlingly original and superbly written account of contemporary social and cultural change in Istanbul that unsettles the conceptual utility of the "Islamist-secularist axis". The article exemplifies a new wave of innovative scholarship on space and society in modern Turkey.