Writing-up Grants 2021
Prerona Das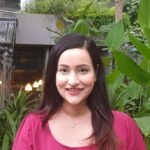 Prerona Das is a PhD candidate at the department of Geography, National University of Singapore. She holds a master's degree in Ecology, Environment and Sustainable Development from the Tata Institute of Social Sciences, India. She was born and brought up in the city of Guwahati in Northeast India. Her doctoral research is about reproduction of India's partition geopolitics in urban spaces, that manifest through everyday interactions with fragmented urban infrastructure, focusing on a micro-urban site in Guwahati. Her research interests include urban geopolitics, gentrification, urban ecology, and frontier urbanism.
Photo credit: Diane Floreal Bouleau
Tinashe P. Kanosvamhira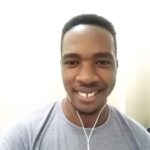 Tinashe is a PhD candidate under the Department of Geography, Environmental Studies and Tourism at the University of the Western Cape (UWC). He obtained a BSc in Geography and Environmental Studies at the Midlands State University (Zimbabwe) and a Masters in Geography and Environmental Studies at UWC. His current research focuses on political gardening within the context of neoliberal urbanism in global South cities. He is also the regional country coordinator (Zimbabwe) of the Young African Statisticians (YAS) Interim Coordinating Committee and a member of the Society of South African Geographers.
Xi Lu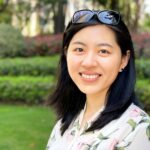 Xi Lu studied Architecture, Landscape Architecture and Urban Planning at Southeast University, China. She attended the Department of Landscape Architecture at University of Sheffield in 2017, as part of the Joint China Scholarship Council – University of Sheffield PhD programme. Her research 'A Multi-scale Study of Stakeholder Participation and Visualisation in Chinese Urban Planning: The Case of the Pearl River Delta' is associated with the international Adaptive Urban Transformation Project, together with the South China University of Technology and TU Delft.
Paul Moawad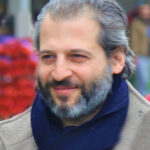 Paul Moawad is an architect and an urban designer. Currently he is a PhD candidate at The Bartlett School of Planning (UCL) expecting to graduate in Spring 2022. He is the founder of BeBeirut Architects, a pro-bono initiative launched after the Beirut Port blast rebuilding damaged residences and children's playgrounds in partnership with local organizations. His PhD research focuses on temporary urbanism, borderland studies, informal settlements, Syrian refugees' migration, and modalities of power and waiting in contested urban spaces. He lectured at Imperial College London and taught at Columbia University and University College London.
UCL Profile / Instagram / Research / Publication / Publication / Publication
Brena O'Dwyer Spina Da Rosa Machado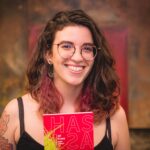 Brena O'Dwyer is a PhD candidate in Social Anthropology at the National Museum of Brazil, Federal University of Rio de Janeiro with the research title "Feminicide in Rio de Janeiro: an analysis of the Brazilian feminist movement, gender, emotions and state in gender violence contexts". Brena has an M.A in Public Medicine from the Institute of Social Medicine at the State University of Rio de Janeiro and Undergraduate in Social Sciences from the Federal University of Rio de Janeiro. Brena was also visiting scholar at the Anthropology Department at Columbia University as part of her PhD research, she specializes in gender, sexuality and human rights studies.
Persis Taraporevala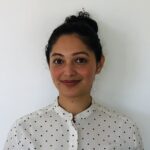 I am a PhD candidate at King's College London with the Department of Geography. My doctoral research focuses on smart cities and the emergence of corporate parastatal governance bodies within the landscape of municipal government in urban India. I previously worked on urban policy research and have engaged with arts policy and practice with the intention of exploring and making legible spaces of uneven access to rights and citizenship in India. I have an MPhil in Development Studies from the University of Oxford and a B.A. in English Literature from the Savitribai Phule Pune University.
Studentships 2021
Salma Abouelhossein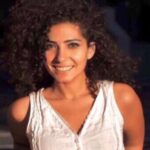 Salma Abouelhossein is a PhD candidate in urban studies and planning at Harvard University. Her research interests are in urbanization and crisis, the materialities and ecologies of the finance economy, depeasantization and labor. Her dissertation is a historical geography that studies the entangled ways in which agro-ecological change in the Nile Valley of Egypt and Sudan was constitutive of emergent urbanization processes in the Middle East during the second half of the twentieth century. Focusing on two sugarcane production regions in Egypt and Sudan, her dissertation studies the advent of regional 'Gulf-led' urbanization since the mid-1970s in relation to the consecutive global 'food regimes' of the second half of the twentieth century.
Mirtha Lorena Del Castillo Durand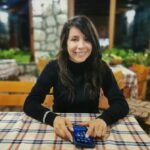 Lorena is a PhD candidate in Human Geography and Urban Studies at Cedla, University of Amsterdam. She is working on her research on the impacts on urban space triggered by the advancements of the real estate business in Lima and Amsterdam. She has written articles and given lectures on the role of Lima's urban governance model and the processes of gentrification of the city's inner-city areas. She has experience working with NGOs, state and private institutions in the design of urban development projects and communication strategies. She is currently a board member of the Netherlands Association for Latin American and Caribbean Studies.
Nagwa Kady
Nagwa is a PhD candidate in Urban Planning at the University of Amsterdam (UvA). Following ten years of teaching in Architectural Engineering at the University of Sharjah, she pursued her master's degree in Urban and Regional Planning at UvA. Her research interests lie at the intersection of urban planning and real estate- focussing on ESG, social value, and value capture instruments. In her PhD research, she explores approaches to capture and measure social value in property development. Furthermore, Nagwa is involved in collaborative public-private sector networks and organizes public webinars to foster discussions between urban planners and property industry actors.
Burcu Köken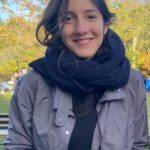 Burcu Köken is a Ph.D. student in the Department of Architecture and the Built Environment at TU Delft. She received her master's degree from the Middle East Technical University and bachelor's degree from Izmir Institute of Technology, where she was a teaching assistant between 2016 and 2019. Her research investigates democracy's interplay with architecture and urbanism in cold war Turkey through the journal Mimarlık.
Anurag Mazumdar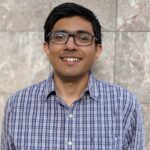 Anurag Mazumdar is a PhD student in the Department of Geography and GIS, University of Illinois-Urbana Champaign. Through his doctoral dissertation, he wishes to examine the socio-spatial politics of platform urbanism in India. By shedding light on the lives of platform labour and their social networks in ride-hailing mobility services, he hopes to unearth how multiple regimes of governance undergird the co-constitution of platforms and urban spaces.
Giselle Mendonça Abreu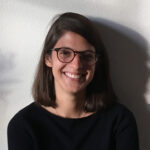 Giselle Mendonça Abreu is a PhD candidate in City and Regional Planning at the University of California, Berkeley. She studies the political economy of emergent processes of urbanization in the global South, with a focus on Latin America. Her doctoral research examines rapidly-growing non-metropolitan cities in interior states of Brazil, in the context of the recent expansion of agro-industrial economies. Giselle holds a BSc in Architecture and Urbanism and a MSc in Urban Planning from the University of São Paulo (USP), and has previous planning practice experience at the City of São Paulo's Department of Urban Development (2013–2016).
Inge Salo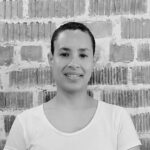 Inge Salo is a PhD student in Geography at Clark University, Worcester Massachusetts. Here she completed the first 2 years of her program as a Fulbright Foreign Exchange
Student. Previously, she completed her MA in Geography and Bachelor of Social Sciences in Anthropology and Film Studies
at the University of Cape Town. Between 2015 and 2017 Inge also lectured at the University of South Africa (UNISA) in the
Department of Development Studies. Her proposed PhD research examines the work biographies of Black women in Cape Town's clothing and textile industry and explores the histories and geographies of their labour and mobility.
Saumya Vaishnava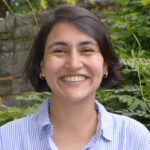 Saumya Vaishnava is a doctoral student in the Department of Geography at the Pennsylvania State University, with research interests in energy infrastructures, state and bureaucracies, and citizenship in the urban Global South. She has a master's degree in Economics from Sciences Po Paris and a bachelor's degree in Economics from Mumbai University. Saumya's dissertation project studies the material and discursive production of 'reliable' electricity in the city of Mumbai, India.
Xiaoqian Wan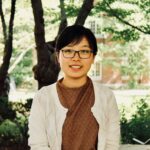 I am a fifth-year PhD candidate in sociology at Brown University.  I obtained my master's degree in social sciences at the University of Chicago and the bachelor's degree in sociology at Zhejiang University in China. Before coming to Brown, I conducted urban ethnographic works in Shanghai and Chicago, with an interest in urban marginalization and informal economy. At Brown, I engaged with critical race scholarship which motivated me to think of old questions in the new light. My dissertation explores the formation of transnational markets between Chinese suppliers and Ghanaian traders in the racialized global economy.