Prof Mike Raco (chair)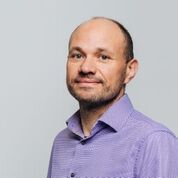 Mike Raco is Professor of Urban Governance and Development in the Bartlett School of Planning, University College London. He has published widely on the topics of urban governance and regeneration, urban sustainability, social diversity, and the politics of urban and regional economic development. He is currently leading a team at UCL that is working on a collaborative ORA-ESRC funded project on investment flows and residential development in London, Paris and AmsterdamNamed WHIG?: What is Governed in Cities. Recent works include: The Future of Sustainable Cities: Critical Reflections (with John Flint, Policy Press, Bristol); State-led Privatisation and the Demise of the Democratic State: Welfare Reform and Localism in an Era of Regulatory Capitalism (Routledge, London); and Regenerating London: Governance, Sustainability and Community in a Global City (with Rob Imrie and Loretta Lees, Routledge, London. He formerly lectured at King's College London and the Universities of Reading and Glasgow.
Dr Alex Loftus (treasurer)
Alex Loftus is a Reader in Political Ecology in the Department of Geography at King's College London. Prior to coming to King's, Alex studied at the University of Edinburgh, Queen's University in Ontario, and the University of Oxford, completing his DPhil in the latter on the political ecology of water struggles in Durban, South Africa. Alex then spent seven years as an RCUK Academic Fellow and Lecturer at Royal Holloway, University of London. As an urban political ecologist, Alex is interested in the socio-ecological relations out of which cities are constituted. Such interests have led to explorations of the infrastructural politics of London, international struggles for the right to water and, more broadly, around a philosophy of praxis. He is the author of Everyday Environmentalism: Creating an Urban Political Ecology and co-editor of Gramsci: Space, Nature, Politics (Wiley), The Right to Water: Politics, Governance and Social Struggles (Routledge), and Water Politics: Governance, Justice and the Right to Water (Routledge).
Dr Julie-Anne Boudreau
Julie-Anne Boudreau is Doctor of Urban Planning from the School of Public Policy and Social Research of the University of California at Los Angeles. Full Professor at the Institut national de la recherche scientifique (INRS) in Montreal, Canada, she held the Canada Research Chair in urbanity, insecurity, and political action from 2005-2015 and was Editor of the International Journal of Urban and Regional Research (IJURR) from 2010-2015. She is Researcher at the Instituto de Geografia of the Universidad nacional autonoma de Mexico (UNAM). In Mexico City, Hanoi, Paris and Montreal, her work promotes participatory, comparative and ethnographic research. Drug users, radical activists, domestic workers, artists, students, migrants, she explores the constitution of political subjectivities and their relationship to space, particularly among young people.
She published Global urban politics: Informalization of the State, in 2017 (Polity Press). Her most recent book (coauthored with Joëlle Rondeau) is Youth Urban Worlds: Aesthetic Political Action in Montreal (Studies in Urban and Social Change, Wiley, 2021).
Prof Ayona Datta
Ayona Datta is Professor in Urban Geography at UCL. Her broad research interests are in postcolonial urbanism, smart cities, gender citizenship and urban futures.  In particular, her research is on how cities seek to transform themselves through utopian urban visions of the future and their impacts on everyday social, material and gendered geographies. She uses interdisciplinary approaches from architecture, planning, feminist and urban geography, combining qualitative, digital/mapping and visual research methods to examine urbanisation and urban development as experiments in urban 'futuring'. For her contributions to understanding of smart cities through fieldwork she received the Busk Medal from Royal Geographical Society (with IBG) in 2019.
Prof Gabriel Feltran
Gabriel Feltran is an urban ethnographer. Professor and Coordinator of the Postgraduate Program in the Department of Sociology of the Federal University of São Carlos, Researcher at the CEBRAP (Centro Brasileiro de Análise e Planejamento). He holds a doctoral degree in Social Sciences by the State University of Campinas (doctoral séjour at École des Hautes Études en Sciences Sociales) and was invited Scholar at University of Oxford and Goldsmiths College (2019), Humboldt University (2017), CIESAS Golfo (2015), He currently coordinates three collective Research Projects: i) 'The Car Theft Project', working with a team of 10 researchers, following trajectories of stolen cars in São Paulo and its connections to legal-illegal transnational economies; ii) The city margins project – the emergence of violence in social life, especially the dynamics of homicide rates in São Paulo, Brazil and Latin America; iii) Marginal music and sociology, arguing that Urban Sociology could learn from the lyrics and the music produced in the urban outskirts. Author of Entangled City: crime as urban fabric in São Paulo (Manchester University Press, 2020.
Dr Tom Goodfellow
Tom Goodfellow is a Senior Lecturer in the Department of Urban Studies and Planning and an Associate Researcher at the Urban Institute, University of Sheffield. His research concerns the political economy of urban development in Africa, and he has published on a range of topics including urban conflict and violence, urban informal economies, land value capture, infrastructure and housing. Recent and current research includes projects on Chinese influence on urban development in Ethiopia and Uganda (ESRC), life in urban peripheries in Ethiopia and South Africa (ESRC-NRF), and a multi-country comparative study of migration and urban conflict (ARUA-GCRF). His is co-author of Cities and Development (Routledge, 2016) and has published widely in international journals, including an article that won the IJURR prize for best article in International Journal of Urban and Regional Research in 2017. Before coming to Sheffield, he was an LSE Fellow at the Department of International Development at the London School of Economics and Political Science.
Dr Emma Jackson
Emma Jackson is a Senior Lecturer in Sociology at Goldsmiths, University of London, where she specialises in urban sociology and ethnography. Her research explores the relationship between everyday practices of belonging and the production of spaces and places in cities. She is the author of 'Young Homeless People and Urban Space: Fixed in Mobility' (2015), co-author of 'Go Home? The Politics of Immigration Controversies' (2017), 'The Middle Classes and the City: a study of Paris and London' (2015) and co-editor of 'Stories of Cosmopolitan Belonging: Emotion and Location' (2014). Emma previously worked at King's College London and the University of Glasgow, where she held an Urban Studies Foundation Research Fellowship (2012-2014) before joining Goldsmiths in 2015. She is an editor of The Sociological Review.
Dr Charlotte Lemanski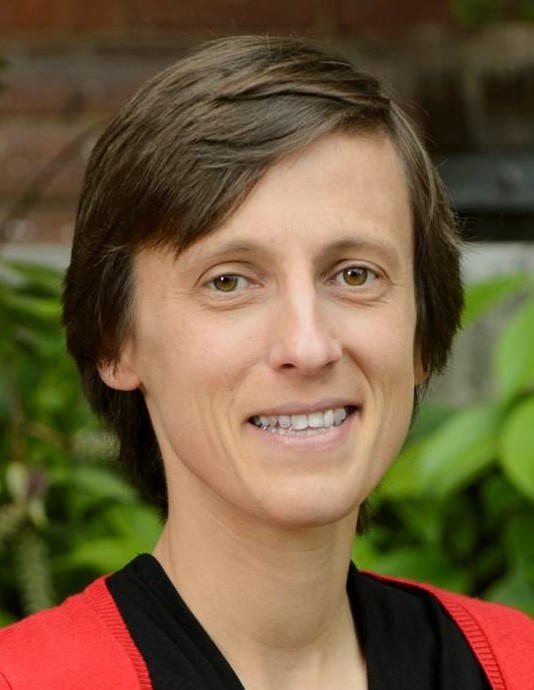 Dr Charlotte Lemanski (B.A. Dunelm, DPhil Oxon) is a Senior Lecturer in the Department of Geography at the University of Cambridge. Her research explores everyday urban inequality in the global South, primarily through the lens of infrastructure (housing, land and services), urban governance and citizenship. Her primary empirical case studies are India and South Africa.
She recently completed a British Academy GCRF 'Cities and Infrastructure' (2018-2019) project exploring domestic energy innovation for low-income households in India and South Africa, involving primary fieldwork with public, private and community-based energy stakeholders in Cape Town and Bangalore. This inter-disciplinary project was co-led with Cambridge colleagues in the fields of architecture, engineering, and management studies, and with international partners at the Indian Institute for Human Settlements and the University of Cape Town.
Dr Lemanski is currently completing a long-term project connecting infrastructure and citizenship. Her recent edited collection, Citizenship and Infrastructure, was published by Routledge in 2019. She has published extensively in human geography, development studies, urban studies and area studies journals (e.g. Transactions of the Institute of British Geographers, International Journal of Urban and Regional Research, Urban Studies, Geoforum, Africa, International Development Planning Review), and her research has recently been funded by the British Academy, Leverhulme Trust, Isaac Newton Trust, Alborada Trust, CRASSH, and the ESRC.
Prior to this position, Dr Lemanski was Senior Lecturer in Geography at University College London (2007-2014), and a postdoctoral researcher at the University of Cape Town (2006-07).
Prof Tuna Taşan-Kok
Tuna Taşan-Kok (B.A., MSc., Ph.D. Amsterdam) is Professor of Urban Governance and Planning in the Department of Geography, Planning and International Development Studies, University of Amsterdam. Her research mainly focuses on urban governance, particularly focusing on entrepreneurial and property-led forms of urban development dynamics, and spatial organisation through social relations. She has been leading and co-leading major international research projects, including the recently completed PARCOUR (Public Accountability to Residents in Contractual Urban Redevelopment), and DIVERCITIES (Governing Urban Diversity: Creating Social Cohesion, Social Mobility and Economic Performance in Today's Hyper-diversified Cities). She recently co-coordinates an Open Research Area Funded project called WHIG (What is Governed in Cities: Residential Investment Landscapes and the Governance and Regulation of Housing Production) in collaboration with UCL (London) and Science-Po (Paris). She has published widely in international peer-reviewed journals, and has been contracted by prestigious academic publishers. She has worked for several universities including TUDelft, KULeuven, and METU, and maintains an extensive international research network with whom she actively collaborates with.
Sarah Daisy (Company Secretary and Administrator)
Sarah Daisy is the Foundation's company secretary and administrator.